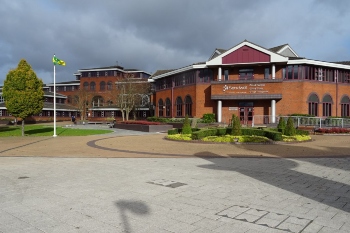 The Government has intervened at Sandwell Council after a review found a 'deeply troubling picture of mismanagement'.
Commissioners have been appointed to address serious mismanagement at the council and implement 'positive and far-reaching changes'.
The two commissioners will take over functions associated with the governance and scrutiny of strategic decision-making by the council.
'Given the clear evidence of the failings at Sandwell Council, I have decided that it is necessary for government to intervene,' said local government minister Kemi Badenoch.
'I am confident that, working collaboratively with these commissioners, the council will build on their recent progress to make the necessary improvements and rebuild trust with the community they serve.'
Cllr Kerrie Carmichael, leader of Sandwell Council, said: 'It's welcome that external reviews have now recognised 'green shoots' of recovery are clearly visible. But we know there is much for us still to do, and we have a clear plan to drive improvement.
'So, we will of course work very closely with the Government and all our partners to continue to progress and maintain our focus on delivering high-quality services our residents can rely on.'
Former Labour minister John Spellar has dismissed the decision as 'blind political prejudice'.