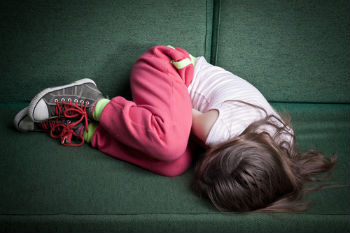 The Government has been accused of being too slow to improve child protection services, a report from MPs have warned today.
The Public Accounts Committee said less than a quarter of services are judged as 'good' by Ofsted, but the Department for Education (DfE) does not have a 'credible' plan to improve the system by 2020.
The report also found variations in the quality and consistency of protection services is leaving children at risk of harm.
It is calling on the DfE to set out how it will work with local authorities to transform services, how it will better intervene to prevent problems from escalating, and set out how it will attract more high calibre people to social work.
Chair of the PAC, Meg Hillier, said: 'It is completely unacceptable that, six years after the launch of a major review of child protection services, so little progress has been made.
'Government has now set itself a target of 2020 to transform the system, a time frame which better serves Whitehall than it does vulnerable young people in need of help.
'Even then there is a serious risk of past mistakes being repeated. For change to be effective it must be based on evidence of what works, a point Government accepts but has yet to act on properly.
'When things are going wrong locally it must intervene earlier - and to do that, it must use the information available to monitor and address emerging problems.'
In response, the Local Government Association (LGA) said the number of children on child protection plans has increased by more than 60% over the past six years.
Cllr Richard Watts, Chair of the LGA's Children and Young People Board, said: 'Child protection reform and improvement support has been largely removed from local government in recent years and increasingly centralised within Whitehall instead.
'It's vital to examine how DfE initiatives imposed on local authorities, such as children's services trusts, are evaluated to check whether they are doing a better job of looking after vulnerable children, and use that evidence to develop future initiatives in partnership with councils.
The LGA are also calling for Ofsted to play a more 'active' role in supporting improvements to children's services.