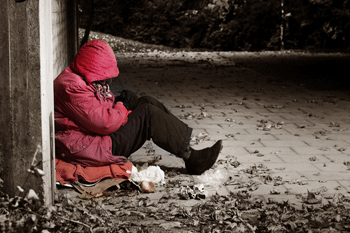 Hospitals, prisons, job centres and a number of other public bodies have a duty to refer those at risk of becoming homeless to a housing authority, the Government says.
The minister for homelessness Heather Wheeler has confirmed which public bodies have a duty to refer as part of a wider package of regulations made ahead of the roll-out of the Homelessness Reduction Act in April.
As well as hospitals, prisons, and job centres, probation services and NHS Trusts will also have to refer those at risk to a housing authority.
The Homelessness Reduction Act 2017 places new legal duties on English councils to intervene at an earlier stage to prevent homelessness and is backed by £72.7m of funding.
The new legislation means councils will be required to ensure the information they provide is designed to meet the needs of at risk groups including care leavers, people leaving prison and the armed forces, survivors of domestic abuse and those suffering from a mental illness.
It also means local authorities will be required to work with those at risk of homelessness for 56 days to help secure accommodation.
'Everyone should have a home to call their own and we have put in place strong protections to guard families and individuals against the threat of homelessness,' said Ms Wheeler.
'Our reforms – putting prevention at the heart of everything we do – are designed for lasting change and to back this up we're investing almost £1bn over the next 4 years to break the homelessness cycle once and for all.'