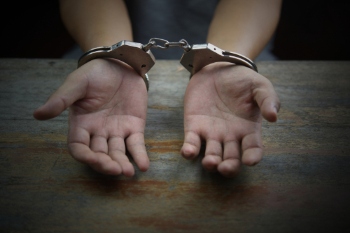 Councils across England and Wales will be able to draw on a £300m fund aimed at cutting youth crime.
Around 80% of prolific adult offenders begin committing crimes as children, and the estimated cost of late intervention to the economy is nearly £17bn per year.
In order to prevent young people becoming involved in criminal activities, the Government is making £300m available over the next three years to support local authorities in England and Wales.
As part of this package, Youth Offending Teams will be supported with a £60m scheme called 'Turnaround', which will enable them to intervene early with teenagers displaying signs such as poor school attendance, troubles at home, and a history of substance abuse which are known to be factors driving youth crime.
Deputy prime minister, lord chancellor, and secretary of state for justice Dominic Raab said: 'Diverting more young people from gangs, drugs and violence will make our streets safer. So, we're investing £300m in preventative initiatives, to deter criminal behaviour.
'Our plan will ensure thousands more young people can turn their lives around – which will transform their lives and make our communities safer.'
Minister for youth justice Victoria Atkins said: 'Youth offending is a destructive force that blights communities and rips families apart. This vital new funding will help us stop youth crime in its tracks by ensuring these children stay in education and rebuild ties with their families, helping us build safer, more prosperous communities.'