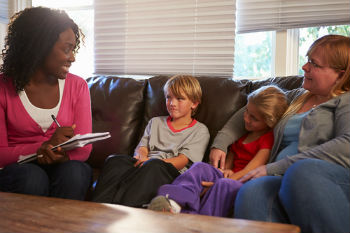 The Government today announced that more than £16m is now available to councils to ensure there is a local champion for children with a social worker in every local authority in England.
The funding will enable local authorities to extend the role of virtual school heads from September this year. Virtual school heads are in charge of promoting the educational achievement of looked-after children.
A further £3m has also been confirmed for a new pilot, where virtual school heads will support looked-after children and care leavers in post-16 education. Launching in October, the pilot will enable virtual school heads to expand their work into further education settings.
Children and families minister Vicky Ford said: 'Every child or young person should be given opportunities to fulfil their potential regardless of their background.
'For children in care, or those who are known to social care teams, it is absolutely vital we help them to overcome the barriers they can face in education so that they have the best chance to succeed in life.
'Our virtual school heads are already doing a phenomenal job supporting children in care, and working closely with schools and delivering significant improvements to their educational outcomes.
'That's why we are extending their role, so that their leadership and experience can benefit other children with social workers, boosting their attainment and attendance and ensuring they can access support that meets their needs.'