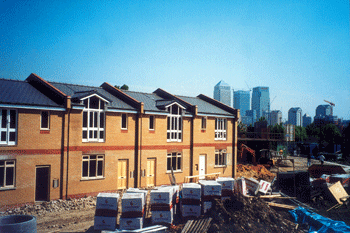 Loans worth £155m have been announced to create 660 new homes in Wimbledon and Southampton.
Housing minister Kit Malthouse said the loans were the first to be agreed under the Government's housing delivery fund.
In Wimbledon a total of £150m will be loaned to Merton Catalyst LLP, a joint venture between housing association Catalyst and developer Galliard.
In Southampton, Cannon Capital Developments will receive a £5.3m loan to convert a former commercial building into 56 apartments for private sale in the city's Ogle Road.
The fund was set up by the Government and Barclays Corporate Banking last year to provide £1bn of loan finance to 'open up the housing market' and help small and medium-sized developers to deliver new homes.
Mr Malthouse said: 'Upping our game to build more, better and faster is how we are going to meet our ambition of delivering 300,000 homes a year by the middle of the next decade.'