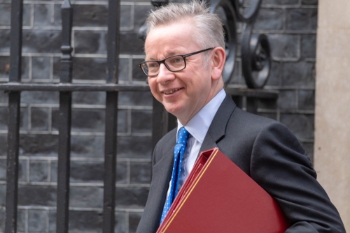 A funding package worth up to £53.9bn for councils next year has been announced by local government secretary Michael Gove.
The provisional local government finance settlement for 2022-23 represents an additional £3.5bn or 4% increase in real terms compared to 2021-22.
In today's statement to the House of Commons, Mr Gove said: 'This will ensure councils across the country have the resources they need to deliver key services.'
Mr Gove confirmed the referendum limit for council tax rises would be 2%, with an additional 1% for adult social care.
District councils will be able to increase taxes by £5 if this is higher and councils can add up to 3% of unused care precept from 2021-22.
To continue reading visit The MJ (£).
Image: Ian Davidson Photography / Shutterstock.com.