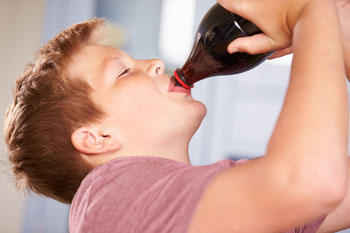 Local authority leaders have welcomed a proposal to strengthen planning powers to help deal with the underlying causes of obesity.
The Government has published a report by former chief medical officer Professor Sally Davies which sets out a range of recommendations for tackling childhood obesity.
In her report, Professor Davies highlights the role that planning frameworks have had in preventing councils from limiting environmental factors which can drive obesity.
'Planning frameworks make it very hard for local authorities to limit the growth of takeaway outlets, even in areas near schools,' she writes.
The report recommends updating the National Planning Policy Framework and relevant planning practice guidance to ensure that a food business selling healthier food is recognised as different from a business selling unhealthy options.
Chairman of the Local Government Association's Community Wellbeing Board, Cllr Ian Hudspeth, welcomed the report.
'We strongly support the report's call for stronger planning powers to help deal with some of the underlying causes of obesity, such as tackling the clustering of takeaways and restricting junk food advertising,' he said.
'Children have a right to grow up in a healthy environment, but bold and brave decisions need to be taken to help create this and meet the target of halving childhood obesity by 2030.'
He added: 'Unless we solve this crisis, today's obese children will become tomorrow's obese adults whose years of healthy life will be shortened by a whole host of health problems including diabetes, cancer and heart disease.'