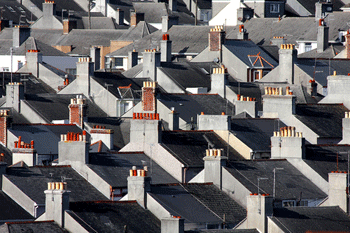 A £570m Government drive to kick-start house building has so far delivered only 715 new residences, figures suggest.
The 'Get Britain Building' fund launched in November 2011 by then housing minister Grant Shapps aimed to unlock 16,000 homes on stalled sites over the following three years.
Prime minister David Cameron later upped funding available to the programme by £150m and extended deadlines until March 2015.
However figures obtained by the Labour Party have raised questions about the success of the Government fund, suggesting the programme produced only 715 homes by September 2013 – only 47 of which were affordable.
Three months following the launch of the fund, Shapps said he remained 'greatly encouraged' by the 'clamour of developers' applying for a share of available money.
Current housing minister Kris Hopkins has maintained Get Britain Building is 'on track and on course to deliver on its targets', claiming in the Commons earlier this year there had been 11,165 housing starts as of September 2013.
Shadow housing minister, Emma Reynolds, said Cameron had 'broken his promise' to boost national house building.
'It is astonishing that after announcing £400m to deliver 16,000 homes and then re-announcing the same scheme six months later with more money, no additional homes will be built as a result and only 7% will be affordable.'