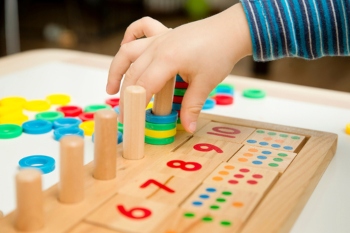 A £10m funding boost to improve early language and numeracy skills will be awarded to an additional 50 local authorities, the Government has confirmed.
The £10m extension to the Early Years Professional Development Programme (PDP) will provide targeted training for up to 2,000 early years practitioners and teachers in the new areas.
The Government said this will help up to 32,000 pre-school children to improve their language, numeracy, personal, social and emotional skills as part of its early years recovery investment.
Children and families minister, Vicky Ford, said: 'This programme will play a central role in equipping our important early years staff with the high-quality training they deserve, so that they can support children at the very beginning of their education, enabling them to build on these skills with confidence as they grow up.'
The local authorities receiving this funding will be announced later this year.