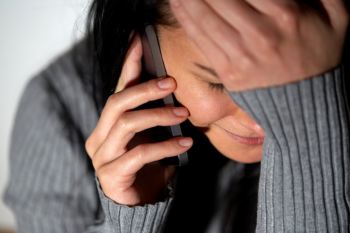 Nearly £11m in new funding to support domestic abuse and rape victims this winter has been announced.
The funding will be used by organisations to recruit more staff, provide remote counselling methods and keep helplines open for longer.
A further £7m has also been announced to help prevent domestic abuse from happening in the first place.
Home secretary, Priti Patel, said: 'This funding and our awareness campaign will help victims get the support they need, and police work is continuing throughout the winter to ensure victims are protected and those committing these crimes feel the full force of the law.
'It is also vital that we tackle the root causes of violent behaviour which is why we are funding perpetrator prevention programmes to identify serial offenders, and work with them to change their behaviour.'
Campaigners have warned the new funding does not go far enough.