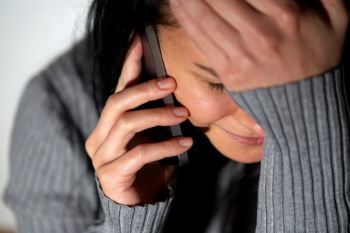 Councils across England will share £16.6m funding to help provide services and support to survivors of domestic abuse.
The money will be used by 75 projects to help 43,000 survivors to access safe, permanent housing if needed and recover from the trauma of abuse.
Housing secretary, Robert Jenrick, said: 'Domestic abuse destroys lives and leaves victims living in fear in their own homes – the place where they should feel most safe and secure.
'No victim of domestic abuse should have to struggle to get the right support, or wait months for help that they need. This new funding of £16.6m will help local areas better protect victims and their children and provide essential life-saving services, delivering the urgent support that they need to rebuild their lives.'
The Government is due to publish the Domestic Abuse Bill shortly to set out the first ever statutory definition of domestic abuse and establish a new Domestic Abuse Commissioner.
Cllr Simon Blackburn, chair of the Local Government Association's Safer and Stronger Communities Board, said: 'With long-term, sustainable funding, councils can work with the Government and partners to further safeguard individuals and families from the physical and psychological harm of domestic abuse and prevent it happening in the first place.'