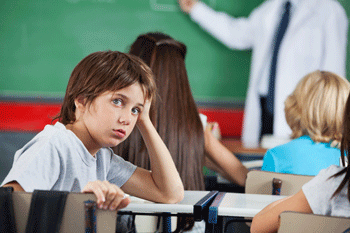 The Government's flagship schools programme is failing to take on poor children despite more schools opening in disadvantaged areas, according to a new study.
The research, published by the Institute of Education (IOE) London, shows that only 13.5% of children who qualify for free school meals are entering primary free schools, with 17.5% disadvantaged children going into secondary free schools.
The report also found that primary children who enter free schools are academically ahead of their peers and have with significantly higher levels of attainment than the average.
In terms of prior achievement, the children who attend free schools also have a distinctly higher Foundation Stage Profile mean score (0.33) than elsewhere in the rest of the country where it is close to zero.
Professor Francis Green, who led the study, said: 'It appears that, so far, the places in Reception at free primary schools are being filled by children who are somewhat less disadvantaged and more advanced in their development than the average. This outcome may be disappointing for the government, which had hopes that its free schools policy would be a vehicle for delivering social justice.'
The study is the first of its kind to analyse the social composition of all the primary and secondary free schools over the first three years of the Government's controversial programme.