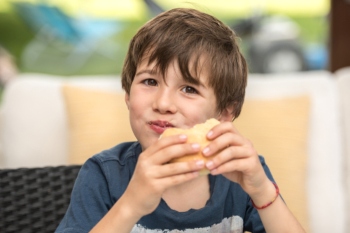 Local authorities in Scotland will be given nearly £50m in new funding to provide free school meals for 90,000 primary pupils.
This includes £28m to deliver free school lunches during term time for all P4 and P5 children.
A further £21,75m will be used to provide free school meal support during school holidays in 2021-22.
Cllr Stephen McCabe of COSLA said: 'Councils across Scotland have long been committed to delivering healthy free school meals – to eligible children and young people.
'We are pleased that, in partnership with Scottish Government, this commitment can be further expanded upon by providing free school meals to all Primary 4s in August 2021 and Primary 5s in the later part of the academic year.'
Councils will be allowed to choose the best approach for delivering meals during school holidays such as providing vouchers, direct payments of food parcels.