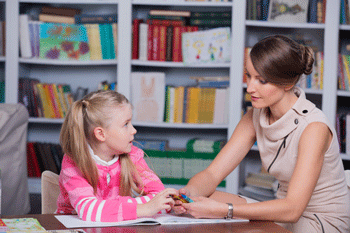 Laws forcing councils to appoint a director of children's services should be scrapped, local authority chiefs have claimed.
According to a report published this morning by the Society of Local Authority Chief Executives (Solace), town halls will only gain the flexibility they need to ensure effective leadership of children and families issues if statutory requirements around top roles are abolished.
Service directors dismissed the calls, arguing it was 'crucial' the single line of accountability offered by the director role was not lost.
Solace said councils should now use their local powers and democratic authority to 'reclaim children's services' from national government and inspectors.
Innovation in the sector would come from allowing town halls to define for themselves 'what "good" looks like', the report says. The sector also requires clearer mechanisms for identifying struggling services and councils, alongside devolved funding and support for youth unemployment.
'Our ambition in education and social care services must be high. But we must also look beyond the traditional and promote young people's health and wellbeing, their economic prospects and their ability to participate in society. Leaders, both political and managerial, need to play their role in championing the broader children's agenda,' director of Solace, Graeme McDonald, said.
Responding to the report, the Association of Directors of Children's Services vice president, Alison O'Sullivan, said: 'Safeguarding and protecting children is a multi-agency endeavour and bringing together partners to meet the needs of local children is a critical part of the existing role of the director of children's services.
'Whatever the structure locally, it remains crucial that the single line of accountability is not lost. In a time of rapidly diminishing budgets, it is vital that the needs of our most vulnerable children in society are not subsumed by other competing political priorities.'
Vice chair of the Local Government Association's Children and Young People Board, Cllr Nick Forbes, said: 'At a time of increased demand for children's services and significant reductions in funding to councils we need to radically rewire the way that the public, private and voluntary sectors work together to improve the life-chances of our children.'