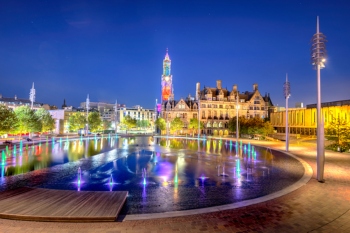 Bradford, County Durham, Southampton and Wrexham County Borough are the four locations shortlisted to be UK City of Culture 2025.
The four areas are bidding for the title in order to attract millions of pounds in investment to boost regeneration and host hundreds of events to bolster local tourim.
Arts minister, Lord Parkinson of Whitley Bay, said: 'The UK City of Culture competition shows the important role that culture can play in levelling up our towns, cities and rural communities - bringing investment, great events, thousands of tourists, and opportunity for people of all ages and backgrounds.
'We have seen a huge positive impact in this year's host city, Coventry, with millions of pounds in investment and thousands of visitors.'
Coventry was the UK City of Culture for 2021, a title that saw more than £172m invested in funding music concerts, art displays, new children's play and improvements to public transport.