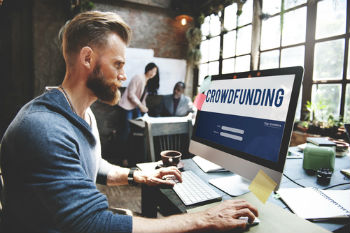 Public bodies can use collective intelligence techniques to tackle community challenges, such as healthcare and sustainability, that have been exacerbated by the COVID-19 pandemic, a new study says.
Collective intelligence refers to humans working together, with the aid of the Internet, to share a wide range of information, ideas and insight.
A new report by Nesta's Centre for Collective Intelligence Design in partnership with The Governance Lab (The GovLab) has set out a framework with practical advice for how public bodies can use collective intelligence techniques to tackle community challenges exacerbated by the coronavirus.
Nesta and The GovLab lay out 10 key lessons for the sustained application of collective intelligence. These include planning ahead, using open source software, opening up institutional cultures, tapping people's interests, providing training and tapping predictable funding.
Peter Baeck, co-head of the Centre for Collective Intelligence Design at Nesta, said: 'We know collective intelligence and tools such as crowdsourcing and citizen science are vital in extending our problem-solving capacity, and it can play a key role in combatting the complex issues caused by COVID-19.
'Too often those working in the public sector do not know how to design crowd and institution collaboration and therefore struggle to engage with the public efficiently and act upon their ideas to solve problems.
'We follow the same approaches, with no different results. Working more openly and collaboratively requires public bodies to develop new capabilities and procedures. We want to support the sector to meet this challenge.'
Beth Simone Noveck, director of The GovLab, commented: 'As novel challenges continue to present themselves around the world, it is becoming increasingly apparent that traditional ways of solving problems are outdated and ineffective.
'Through this research, we have observed that institutions which choose to work more openly and collaboratively with local organizations and citizens are better able to respond to public problems, including emergencies and crises such as the challenges brought on by COVID-19. We hope this research can advance the knowledge needed to improve and modernize the way we solve problems.'