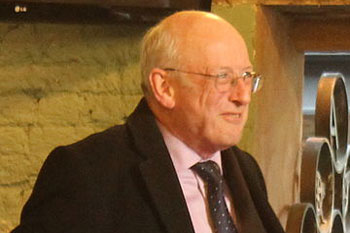 The planning system is failing to address public concerns in its current state, a former housing minister has said.
Councils should be bolstered with new powers to restore confidence, according to the report for the Town and Country Planning Association (TCPA) by Nick Raynsford, who was a local government minister for Labour.
The report on the state of the English planning system said its potential to improve people's lives had been 'undermined' by deregulation.
In particular, permitted development, which allows the conversion of commercial buildings to housing, has led to communities perceiving councils as no longer being able to protect the public interest.
Mr Raynsford said: 'We ignore at our peril the anger and disaffection felt by so many communities at the failure of current planning policies and procedures to listen to their concerns and respond to their needs.
'Restoring public confidence in the planning system is one of our generation's greatest challenges.'
The report recommended immediately placing restrictions on permitted development, and using capital gains tax and stamp duty to invest in deprived areas.
Councils should also be granted powers to compulsorily purchase land without 'hope value,' enabling them to benefit from the uplift of values created by development.
Interim chief executive of the TCPA, Hugh Ellis, said: 'Permitted development is toxic and leads to a type of inequality not seen in Britain for over a century.
'Under the arrangements, which have already produced more than 100,000 housing units, vulnerable people are stripped of any right to light and space, with their children forced to play in active car parks — with no contribution to local services such as doctor's surgeries or local schools.'