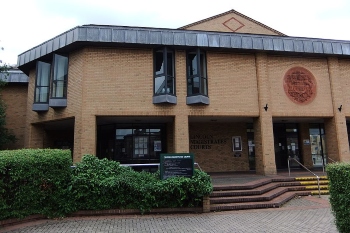 The former leader of West Lindsey District Council has been jailed for 14 months for fraud and theft offences.
Giles McNeill, who was council leader from May 2019 to September 2020, plead guilty to theft, fraud and forgery offences totalling more than £30,000.
He admitted stealing £10,948 from the Conservative Party and fraudulently cashing cheques totalling £20,252.54 between 2014 and 2020.
He also pleaded guilty to forging signatures on 93 cheques and six charges of fraud by abuse of power as treasurer of West Lindsey District Council Conservatives, Gainsborough Conservative Club and Lincolnshire Area Conservative Party.
Detective sergeant Mike Head said: 'This was a complex investigation due to how McNeill handled the associations' finances which allowed his offending to go on for so long before it was identified by those working alongside McNeill.'
Photo: Lincoln Magistrates Courts / Rept0n1x