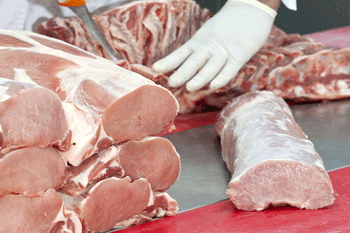 Some local authorities are failing to meet their legal responsibilities on food control due to budget cuts, the National Audit Office (NAO) has warned.
A new report from the NAO found local authorities only managed to conduct 37% of food standards checks required between 2012-13 and 2017-18.
In this same time period, spending on food hygiene by local authorities fell by an estimated 19%, while food hygiene staff decreased by 13%.
However, the report did find that 86% of hygiene checks of businesses that were 'due' were successfully carried out over the five years.
Gareth Davies, head of the NAO, said: 'The regulatory system is showing signs of strain with fewer food control staff in local authorities and delays in the checks they carry out on food businesses.
'This is at a time when the regulatory system faces increased challenges, particularly as we move towards new trading relationships after the UK leaves the EU.'
The report warns the Government does not have a clear view on what a financially sustainable food regulation system should look like.
It is calling for the Government and the Food Standards Agency to evaluate impacts of Brexit on the food regulation system and identify potential resource gaps.
The Local Government Association (LGA) said it was 'extremely difficult' for some councils to maintain previous levels of food work given the levels of funding cuts.
'The NAO is right that there is a pressing need for government to come up with a sustainable funding model for food regulation, and other vital areas of regulation,' said Cllr Simon Blackburn, chair of the LGA's Safer and Stronger Communities Board.
'This either needs to be through businesses meeting the costs of regulation, or through councils being properly funded. Government must use the forthcoming Spending Review to plug the £8bn funding gap councils will face by 2025.'