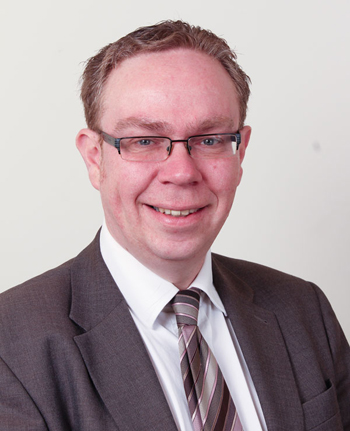 See-sawing energy prices have once again focused estate managers and buyers' attention on making cost savings.
Can a hard-pressed council secure an attractive price fix, now that prices have plummeted? Should an estates manager get outside help from a specialist broker or use public sector buying organisations' energy supply frameworks? It's always tempting to go for a low price offer but the devil can be in the detail – not just the deal but also the supplier's ability to take on risk too.
Here are five questions to ask your supplier to help you 'buy smarter'.
1. What are we both going to get out of this?
A reputable supplier should provide clear, up-front information about its buying processes and the type of commission it will charge. Make sure that commission and any penalty clauses are not ambiguous or, as often happens, hidden away in the small print.
Some brokers are known to charge a percentage commission of the whole price or apply complex penalty clauses. Such tactics exploit buyers' lack of knowledge or time available to review documentation. And these practices are netting unscrupulous operators tens of thousands of extra pounds from clients and the public purse.
2. Is the pricing structure clear?
Suppliers sometimes market their deals using one aspect of complex energy pricing arrangements. If it looks too good to be true, look again. In a recent case, an academy trust with 45 schools signed up to a fixed price deal with a broker charging what appeared to be a bargain-basement fee of 0.3p per kWh, but this equated to £78,211 per year over a three-year contract - rather than a flexible purchasing method recommended by a public sector buying organisation (PBO). The consortium's fee structure would have saved the customer £201,740 over the broker's deal.
3. What date applies to the price quoted?
Your supplier must be clear about the length of the deal and scope for annual price reviews. If they can't clarify matters, then your organisation potentially risks being locked into higher prices, or worse, having no get-out from the contract. PBOs' energy deals are usually pre-agreed on behalf of buyers and guarantee gas supplies at a fair price - typically over three years.
4. Are you EU compliant?
Make sure that your supplier agreement meets all the EU regulations and ask for customer references to prove it. The public sector organisation that does not run compliant tenders for broker/supplier deals could be leaving itself open to challenges from rival suppliers. Worse, where there is legal action, the broker that negotiated the deal may not be liable in law for any consequential loss since liability remains with the public body that appointed them.
5. Will you provide advice and support?
Ask your supplier whether they offer advice on pricing and technical support as part of the contract. Many buyers and property managers know that volatile energy prices are nothing new, and, like a fixed-rate mortgage, some deals work out better than others. What really matters to many public sector managers is a trusted supplier being available to answer the queries and fix time-consuming matters like EU regulations throughout the contract lifetime – not just the honeymoon period.
The collapse in energy prices offers councils the opportunity to make new cost savings. But buyers will need trusted suppliers that are professional, transparent on pricing and should have complete mastery of EU regulations. Only by asking the question can they ensure that this 'smart buying' happens.
Andrew Stanford is head of energy at ESPO.
Make sure you pick up the March issue of Local Government News to find out why gas and electricity supply frameworks could provide local government with an attractive alternative to direct energy supply contracts.