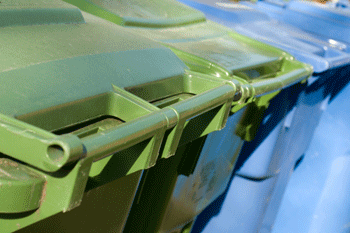 A definitive list of what can and cannot be collected for recycling has been published to help dispel some of the confusion surrounding kerbside collections.
Local authorities have joined forces with waste management companies to publish the Recycling Guidelines, developed by WRAP.
The guidelines cover paper, card, cartons, metal, plastic and glass packaging, and food waste. They explain what can be collected, how materials should be presented and why some items can't be recycled.
Lee Marshall from LARAC said: 'The fact that local authorities and reprocessors were able to work constructively to produce these guidelines shows the way forward for increasing recycling levels in the UK.
'Without a willingness to engage local authorities this couldn't have happened and we now encourage local authorities to use these guidelines to enhance their communications and give the public the consistent messages they say they want.'
Recent research found a third of people were not recycling as much as they would like due to confusing information.