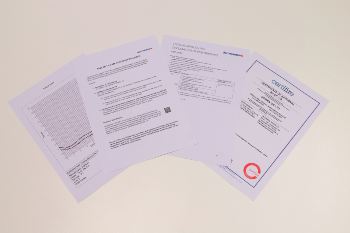 The recent Hackitt Review has led to increased attention on fire safety, ensuring that the specification of all building materials and systems adhere to current fire regulations and ensure the safety of building occupants.
Door closers are a crucial element to this - to prevent the spread of fire and smoke, fire doors need to remain closed. Should a fire occur, a closed door will form part of the barrier to stop the fire, helping to compartmentalise it to one area and making it easier for the fire service to tackle, and for tenants to follow emergency protocols.
Without this mechanism, the costs could be deadly. It is therefore highly risky for those in charge of these buildings to be poorly informed when it comes to specification.
The legislation
A key source of fire regulation guidance in England is Approved Document B of the Building Regulations. This provides guidance on mitigating fire risks in all areas of the building and states that certain fire doors must be self-closing, such as fire rated flat entrance doors. The legislation can seem quite complex, so it is therefore important to work with manufacturers who can advise on the best systems and provide certification that demonstrates that these life saving products work as intended.
Ensuring compliance
Although it seems inconceivable, the truth is that there are many products out there with misleading claims around their performance. This means when it comes to fire safety in particular, it's crucial that building owners can be confident that any products or materials specified will perform as intended. The best way to ensure this is to work with manufacturers and suppliers that are fully transparent in demonstrating its systems have undergone independent testing and verification.
In the UK, door closers should be CE marked to BS EN1154, demonstrating the product is mechanically sound and that it has been subjected to a fire test. In addition to the CE mark, the product must have a Declaration of Performance (DoP) from the manufacturer. Without the DoP, the CE mark is invalid and should not be considered for use on any fire door.
However, a CE mark alone does not provide enough information to specify a door closure for a fire door. Certification from a third-party scheme, such as Certifire, ensures it meets both fire and mechanical performance.
Of course, door closers also need to operate day to day. With residents in multi-storey properties ranging from children and young adults to elderly people, including those with varied physical capabilities, it is crucial that fire doors in residential properties are also easy to operate and do not negatively impact the access of residents. Otherwise, there's a risk that the doors will end up being propped open, therefore exposing occupants to increased fire risk.
For this reason, building owners should understand the requirements of the 2010 Equality Act. Building regulations Approved Document M and BS8300 provide guidance on the maximum opening forces allowed for door sets – compliance here will enable easy access for all users, doors will no longer appear as a 'barrier' and this in turn reduces the risk of doors being vandalised, abused or propped open.
There are several door closer systems on the market to suit different building requirements, that importantly meet fire regulations and access regulations. Reputable suppliers will be able to recommend the best systems to meet the needs of the building whilst providing all necessary Certification and full, transparent information. Suppliers such as dormakaba, for example, provide a comprehensive Product Pack containing the third party documentation, declaration of performance and technical specification with each of its products.
Fire safety and ensuring the protection of occupants is the number one priority for those in charge of residential buildings. Therefore, it is absolutely critical that owners ensure the door systems are safe and compliant in meeting legislation, in order to protect lives.
Graham Hulland is product marketing manager at dormakaba