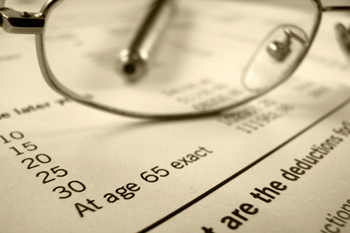 Local Government Pension Schemes (LGPS) have been praised for their strong performance following the publication of new figures showing the value of funds increased by 13% in the past year.
The figures also show the total income (£15.2bn) outstripped total expenditure (£12.1bn), and fund admin costs fell to £121m from £123m the previous year.
Brian Strutton, GMB national secretary, said: 'The 81 LGPS funds in England should be congratulated for another successful year managing the pension pots of nearly five million council workers and former workers.'
'Cash flow continues a decade of being in surplus with income again outstripping expenditure and investments were good so that the value of the LGPS funds grew by 13% over the last year to over £200bn.'
However, GMB warned that past deficits are costing employers an extra £3bn a year and called on the Government to address the problem.
Mr Strutton added: 'It's not clear why government wants to change the way these successful funds operate their investments, risking all the good work being done, while ignoring the real problem of the scheme's deficit that is costing employers and ultimately the taxpayer so much.'
Fund management costs increased from £689m up from £449m, but the Chartered Institute of Public Finance and Accountancy (CIPFA) said the rise was due to a new cost reporting format aimed at increasing transparency.
CIPFA chief executive, Rob Whiteman, said: 'Through improved transparency and understanding of fee levels, it should now become more possible to assess the relative value of both different assets and different fund managers.
'The figures also demonstrate that employers are taking a responsible approach to the issue of fund deficits as their contributions have increased year on year by 13%, some £800m.'