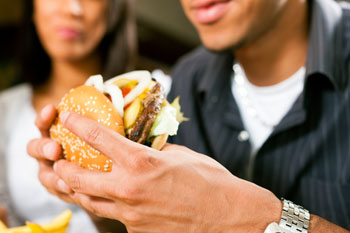 There has been a decrease in the number of planned interventions for food standards by local authorities, new data reveals.
The Food Standards Agency (FSA) has published local authority food law enforcement information for the year 2016/17.
It found the percentage of food hygiene interventions, which covers food safety, has risen from 84% last year to 85%.
However, the figures show food standards interventions achieved (44%) were down by 4 percentage points. This covers areas such as authenticity and food fraud.
'It's encouraging that local authorities are continuing to target their activities at food businesses where food safety risks are the highest or where food fraud is more likely,' said Nina Purcell, director of regulatory delivery at the FSA.
'But the decrease in planned interventions for food standards is concerning and while hygiene interventions are increasing there remains a 15% shortfall.
'We're going to use this enforcement data, along with other intelligence, to identify and target underperforming local authorities so that we can work with them to secure improvements or tackle any particular problems they may have.'
The total number of complaints about the safety and quality of food and the hygiene standards of food establishments investigated increased by 23.5%.
This increase is due largely to the rise in hygiene complaints investigated (31.7% increase). The number of standards complaints investigated decreased by 12.2%
Overall, according to the figures, the percentage of food establishments across the UK achieving Broad Compliance, i.e. rated 'generally satisfactory' or better, was 89%.
There were 6% of food establishments which were unsatisfactory, where improvements were necessary. 5% of premises were not yet rated.