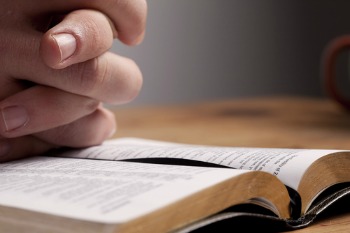 Measures that could grant councils powers to include prayers before meetings have been branded 'a recipe for divisiveness' in the House of Lords.
Peers debating a Government backed Bill have been warned by Nicholas Trench, the earl of Clancarty, that 'institutionalising' religion in any local authority meeting 'must in the modern age be insensitive and crosses what many people would think is today's acceptable line'.
The Local Government (Religious etc. Observances) Bill was launched in response to a High Court ruling that town halls had no statutory powers to summon councillors to prayers. It was drafted with assistance from the Department of Communities and Local Government and is being carried through the House of Lords by Lord Cormack.
Lord Cormack said the Bill was 'a good, sensible, modest measure', adding that religion was 'part of the very fabric of our society'.
'I emphasise to your Lordships that this is permissive legislation. There are no obligations. If the town council of Puddleton-in-the-Marsh decides it does not want to begin its meetings with prayers, it does not have to do so. If, on the other hand, it decides that it wants the local vicar, Methodist minister, rabbi or imam to lead it in prayer, that can happen,' Lord Cormack added.
The Bill does not specify that prayers have to be according to the Christian faith, meaning any faith can be represented or period of meditation encouraged.
Trench said: 'The Bill does not specify which God should be prayed to or religion followed. I think that if the Bill passes, we will have a recipe for divisiveness and storing up potential problems in the long term. Is not the wisest course for councils to be scrupulously impartial with respect to the beliefs and non-beliefs held by the residents of a local area, while at the same time having a presence at, for example, the celebration of cultural and religious festivals where appropriate to do so?'
Backing the Bill, Lord Ahmad of Wimbledon said he believed it was concerned with 'freedom of local choice, freedom of religion, and freedom from a legal ruling that removed local democratic choice'.
Communities secretary Eric Pickles last year introduced laws protecting parish council from legal challenges over holding prayers, stating he had 'stopped an attempt by militant atheists to ban councils having prayers at the start of meetings if they wish'.
The Bill will now be debated at committee.