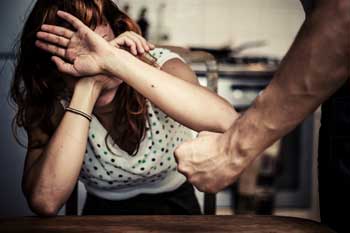 Almost half of women fleeing secure tenancies said that fear of becoming homeless had been a barrier to leaving their abuser, a new study has revealed.
The charity Solace has published a new report into how London's housing and homelessness systems are failing women and children who try to escape violence and abuse.
It revealed that 53% of women lose their secure tenancy after fleeing abuse and 30% of women seeking safe accommodation are turned away six or more times.
The study also found that 60% of frontline workers believe the system is slower to make decisions under the Homelessness Reduction Act (HRA), and only 4% think support for women with no recourse has improved under the HRA.
Two out of three women report having had a negative experience of their Local Authority housing services.
'The Safe as Houses report reaffirms our long-term commitment to putting housing at the top of the agenda for women fleeing violence and abuse,' said Fiona Dwyer, CEO of Solace.
'It evidences the need for radical change but also offers solutions to improve the situation for women fleeing abuse in London.
'Last year we supported 22,816 women, children and men across all our services, providing us with a deep body of evidence and important insights from our users and staff, who tell us that lack of safe housing is the number one barrier to leaving.
'This is why we are calling on London change-makers to commit to three key actions that will materially improve the situation of all survivors made homeless through abuse.'
The three key actions are: allocating London homes to women fleeing abuse; every London borough ensuring women made homeless from abuse are made a priority for safe, secure, suitable housing; every London borough putting in place strategies to ensure a clear pathway for women threatened with homelessness or made homeless due to abuse.
James Murray, deputy mayor for housing & residential development, said: 'It is appalling that vulnerable women are forced to stay in dangerous situations because they are afraid of becoming homeless.
'At City Hall, we have given extra priority to tenants who are survivors of domestic violence to move, and we are funding 200 homes specifically to help them and former rough sleepers move on with their lives.
'We will work with councils to do all we can, but the Government must also step up and give us the funding and powers we need to build enough safe and secure homes so no woman ever has to stay in an abusive environment.'