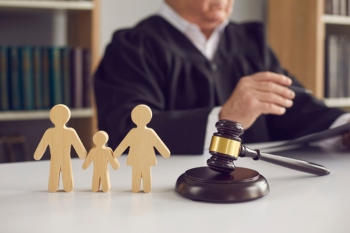 Many service users and most, if not all family practitioners would agree that the adversarial approach does not work well to protect victims of domestic abuse or their children. Sadly, this is a problem which has existed in the family courts for many years and therefore a reform is long awaited and urgently required.
The UK Government has begun a pilot pioneering an approach in family courts to support victims of domestic abuse. The new pilot launched at family courts in North Wales and Dorset aims to improve information sharing between agencies such as the police, local authorities, and the courts.
The case for reforming the family courts built following the case of Re H-N and Others (children) (domestic abuse: finding of fact hearings) [2021], heard by the Court of Appeal in 2021. This case exemplifies what can go wrong where there are allegations of domestic abuse in child arrangement cases. Controlling and coercive behaviour came to the forefront of the Court's attention in relation to private law Children Act proceedings. The Court of Appeal gave significant guidance on how the Family Courts are to deal with allegations of domestic abuse by moving away from focussing on specific allegations, to instead focus on the wider context illustrated by patterns of behaviour. A fresh approach to how allegations of domestic abuse are dealt with in child arrangement proceedings is therefore urgently needed.
It is understood that a range of family experts have been involved in the design of the pilot, including judges, charities, and academics. The three stages to be followed are:-
1. Agencies will first gather information and assess whether there are any concerns for a child or person involved in the case about substance misuse, domestic abuse, or other welfare issues;
2. There will then be a hearing to decide what interventions or decisions are required, for example whether it could be suitable for mediation out of court;
3. It would also look at whether programmes such as Separated Parent programmes on how to put children first when a relationship breaks down are needed before an order is made. The new process aims to take the confrontational elements out of the family court system.
The pilot will seek to have a more investigative, safety focused, and trauma aware approach, an example of this could include local domestic abuse professionals sharing risk assessments with the court. The pilot will work by allowing judges to review gathered information and request more documentation before a case gets to court. It avoids the circumstances of the case being debated in the courtroom, which can often exacerbate conflict. This would spare victims and parties in the case the trauma of having to unnecessarily repeat their experiences.
The government has confirmed that the aim of the reform is to improve victim's quality of life and put a stop to perpetrators being able to use the Family Courts as a means of exercising their control. Crucial to the success of this pilot will be ensuring that domestic abuse, particularly coercive control and the impact it has on adult and child victims is fully understood and the risk it poses to survivors and children is taken into account throughout the proceedings.
It is hoped that because of the pilot the courts will be more effective in dealing with domestic abuse cases as they will be equipped with all the relevant background information in advance of a hearing. This should certainly benefit the speed in which matters could be dealt with and avoid delays in having to request for further information to be disclosed. The case management should generally be more efficient and prevent delay in matters concluding, the impact on victims is beneficial in making them feel assured and in turn it is likely to save costs by reducing the number of hearings and saving the court's time.
A huge benefit which is absent from the current court system is a review of the court outcome between three months and year after a final order. It is understood that the agencies involved will carry out such review to ensure the court order is being followed, identify any additional support, and ensure that the right outcome ware reached. This continued intervention is extremely beneficial to the victims and children's wellbeing. It should reduce enforcement applications of children orders for noncompliance and address issues early.
The pilot will help direct families towards accessing out of court options such as mediation in aim to avoid the family courts completely. The government has invested more than £3.3m into a landmark mediation voucher scheme helping thousands of families find amicable solutions outside the courts. Since its launch in March 2021, over 5,800 vouchers have already been used under the scheme with 77% of cases reaching full or partial agreements away from the family courts.
There is now a strong momentum for meaningful reform within the family court with a monitoring mechanism to ensure that there is a robust mechanism for gathering data and disseminating best practice.
Filomena Sterkaj is a senior solicitor at Stowe Family Law