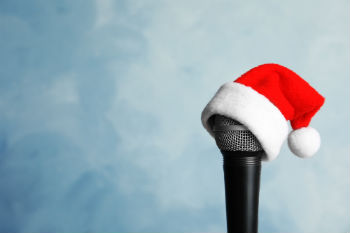 Local government leaders enjoy 'place-based' Christmas songs, think tank concludes, as nearly half select The Pogues' classic as their favourite.
A survey by the New Local Government Network (NLGN) has revealed that 44% of council leaders choose Fairytale of New York as their favourite Christmas song.
The NLGN Leadership Index found that the song was more popular with Labour run councils than Conservative (50% to 40%).
The think tank also discovered that 100% of respondents from both the North East and Northern Ireland named it as their favourite.
The song was significantly less popular in the East of England (17%) and Wales (25%).
Driving Home for Christmas by Chris Rea and All I Want for Christmas is You by Mariah Carey were number two and three on the list respectively.
'What rubbish,' said director of NLGN Adam Lent, revealing how little he understands about music. 'Driving home for Christmas was robbed. Bah humbug.'