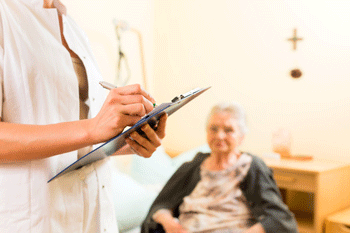 The failure to sell the struggling social care provider, Four Seasons, is further proof that the Government is not funding social care properly, union says.
Britain's second-largest care home provider was due to sell 185 freehold properties to H/2 Capital, the US hedge fund that is its principal creditor.
However, the £350m deal fell through because 'certain conditions' were not met on both sides.
The public sector union, UNISON, pointed to the failed sale as evidence that the Government is not investing in social care.
'The Government is failing to fund social care properly,' said UNISON assistant general secretary Christina McAnea.
'The absence of a proper strategy for the sector means the lives of thousands of vulnerable patients and staff are at the mercy of private companies motivated by profit, rather than providing quality care.'
Ms McAnea said that the prime minister was distracted by Brexit.
'This complete inertia has left the country's second largest residential care provider in administration for months. Today's failure to secure a buyer leaves residents and staff fearful for their futures,' she said.
According to a survey published in June by the Association of Directors of Adult Social Services' (ADASS), adult social care directors in councils across England have had to find £7bn of savings since 2010.
This has had a negative impact on the social care system with home care closures affecting 7,019 people in 2018/19, up from 3,290 in 2017/18, and care home closures affecting 1,173 people in 2018/19, down from 2,095 people in 2017/18.
'Every minute of every day, heroic care staff are making an essential difference to the lives of the people they look after. Many receive great care and support throughout and to the end of their lives,' said ADASS president Julie Ogley.
'Sadly however, as this budget survey shows, we are still desperately lacking the sustainable, long-term funding needed to provide vital services that will support people to live as independently and healthily as possible'
'Without ministerial action and substantial investment, care homes will continue to be prey to private equity firms and hedge funds, which excel at extracting profit from those in need,' said UNISON's Ms McAnea.
'The welfare of the vulnerable, the elderly and the workforce must be protected with more public sector provision of care, especially as the situation would get much worse with the economic chaos of a no-deal Brexit.'