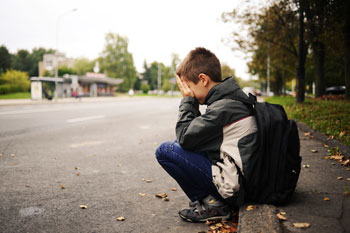 Control of failing children's services will be taken away from councils under radical reforms announced today by the prime minister.
David Cameron said children's services that fail to improve after six months following an Oftsed inspection will be handed over to high-performing local authorities or teams of experts.
'This will be one of the big landmark reforms of this Parliament, as transformative as what we did in education in the last,' said Mr Cameron.
'And it shows how serious we are about confronting state failure and tackling some the biggest social problems in our country. Together we will make sure that not a single child is left behind.'
Six of the country's highest-performing councils - North Yorkshire, Hampshire, Tri-borough, Leeds, Durham and Richmond & Kingston, will be given the freedom to form trusts to take over failing departments.
The Government has also announced £100m in funding to train new social workers and an urgent review of Local Safeguarding Children Boards to learn lessons from serious incidents.
Education secretary, Nicky Morgan, said: 'We are creating new partnerships which will see experts working hand in hand to raise standards in struggling local authorities, we're investing more to ensure the best and the brightest get into front line social work and we're driving innovation across the system so that every child has the best possible start in life.'