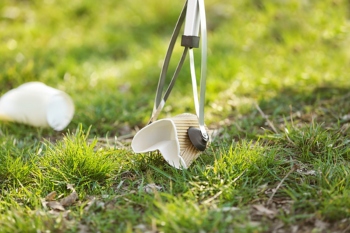 Offenders will provide an extra three million hours of payback to their communities every year under plans announced by the Government.
An extra 500 Community Payback staff are being recruited to oversee more outdoor projects under the scheme.
This includes having offenders picking litter from roadsides and removing graffiti from subways.
The Government said the scheme improves the local environment and shows the public that justice is being done.
Deputy prime minister, Dominic Raab, said: 'This extra investment will make sure even more offenders undertake tough, visible work to repay the damage they have caused to society.
'Our new recruits will become part of the unsung army of local champions who are helping tackle anti-social behaviour and making our streets safer by supervising offenders' engaging in Community Payback schemes.