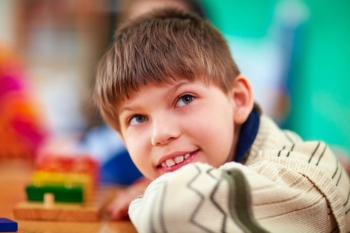 The Government has extended funding for projects to support children with special educational needs and disabilities.
It has confirmed contracts and grants will be re-awarded to local authorities, educational settings and families to support thousands of children with SEND. This includes improving how councils provide local services and increased funding for local parent carer forums.
The funding package includes £27m for the Family Fund to pay for the cost of equipment or services for low-income families.
Children's Minister Vicky Ford said: 'Attendance among these pupils is higher this lockdown than the last, and I deeply appreciate how schools and colleges are caring for pupils and their families. This investment of over £42 million will provide practical support, advice or useful equipment – especially when it is needed now more than ever.
'It adds to the huge increase in high needs funding we are providing and the catch-up funding we're making available to help tackle the impact of the pandemic. This, plus our ongoing SEND review, will help make sure children and young people with additional needs are supported not just today but throughout their education.'