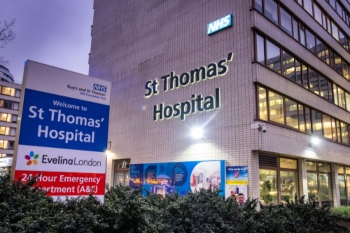 Every hospital and care home in London is in areas which exceed limits for toxic air pollution, new research has uncovered.
New analysis from City Hall shows that every hospital, medical centre and care home in the capital is located in areas which do not meet World Health Organization's (WHO) guidelines for safe air quality levels.
It shows that while 91% of hospitals and medical centres meet the legal limits set by the UK Government, none meet the stricter WHO recommended guidelines for toxic nitrogen dioxide.
Every hospital and medical centre also exceeds the stricter WHO recommended guidelines for toxic PM2.5, the pollutant with the biggest impact on health.
Mayor of London, Sadiq Khan, said: 'We know toxic air pollution stunts the growth of children's lungs and worsens chronic illnesses such as asthma, lung and heart disease. That is why it is unacceptable that all of London's hospitals, medical centres and care homes, which look after some of the most vulnerable Londoners when they are most unwell, are in areas which exceed the World Health Organization guideline limit for pollution.
'Tackling air pollution in our city has been a priority for me since I was first elected in 2016 and I'm more determined than ever to do everything I can to consign air pollution to the history books.'