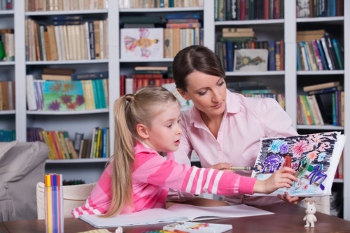 Auditors have praised the Department for Education's 'encouraging work' when it comes to evaluating innovation in children's social care.
Since 2014 the Department for Education has committed £333m to fund a range of innovation projects – known as the Children's Social Care Innovation Programme – intended to help councils improve outcomes for children and develop new ways of working.
The programme included 94 projects, including an integrated mental health, education and families service to support children in or on the edge of care, and targeted support for young people to secure more stable placements and a positive transition to adulthood.
A new report from the National Audit Office (NAO) has praised the Department for Education for placing evaluation and dissemination of learning at the centre of the programme.
The auditors highlighted the department's transparency and best practice, citing the publication of its evaluations as evidence. They noted that the department's approach 'provides an example of using evaluation which will be of value to other departments.'
Most evaluations of individual local projects in the programme noted positive results and some reported cost savings. Forty-two of the 56 projects completed between 2014 and 2016 reported improvements in the quality of services, and 21 reported cost savings.
The NAO recommended that the Department for Education should aim to demonstrate how its funding of innovation in local authorities will lead to better use of public money, wider dissemination of good practice across the sector, and improved outcomes for children in and around the care system.
Gareth Davies, the head of the NAO, said: 'Putting evaluation at the heart of the Innovation Programme allowed the Department for Education to identify and promote the projects that have the greatest potential to make a difference for children and their families.
'The department's approach provides an example for other public bodies to follow, and we would encourage it to share its learning to support evidence-based decision-making and efficient spending of public money.'
Commenting on the NAO's report, Meg Hillier MP, chair of the Committee of Public Accounts, said: 'Knowing what works is vital to ensure the public gets quality services and taxpayers get the biggest bang for their buck.
'The NAO highlights some encouraging work by DfE in evaluating new ways of working in children's social care. The department was committed to improving evaluation, and put money behind its commitment to do better.
'Unfortunately, examples of proper evaluation across Whitehall are few and far between. Other departments would do well to take proper note of this positive approach.
'Government needs to make robust evaluation part of business as usual. Without it, Government is in the dark over what works and how best to spend taxpayer money.'