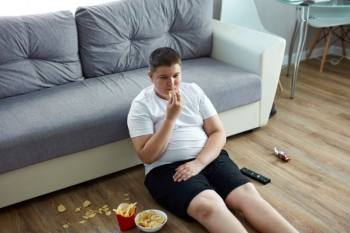 More than 1,000 severely obese children will receive specialist treatment and targeted support every year as part of a new pilot project.
NHS England is setting up 15 new specialist clinics to provide children aged between two and 18 with diet plans, mental health treatment and coaching.
As well as providing expert treatment, the clinics will also help identify the factors causing obesity in children.
Amanda Pritchard, chief executive of the NHS in England, said: 'The pandemic has shone a harsh light on obesity – with many vulnerable young people struggling with weight gain during the pandemic.
'Left unchecked, obesity can have other very serious consequences, ranging from diabetes to cancer.
'This early intervention scheme aims to prevent children and young people enduring a lifetime of ill-health.'
The pilot is part of the NHS Long Term Plan ambition to treat children for severe complications related to their obesity.
The latest figures show one fifth of children aged 10-11 are obese in England.