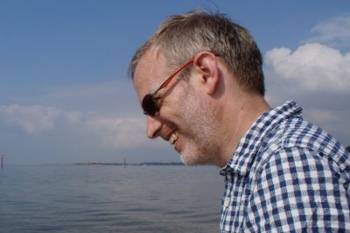 When I joined New Forest District Council in April last year, we were in the midst of tackling the peak of the first wave of the coronavirus pandemic. Taking charge of the council's website transformation, just as citizens turned in droves to digital to access vital information and services gave us the mandate to make big changes.
An important focus has been improving the website's readability – not simply ticking the boxes for the sake of compliance, but taking an evidence-based approach to deliver improved performance and better engagement with people across the district.
Along with other local government digital teams, we've been focusing on the accessibility of our website following the recent change in guidelines. Councils are working hard to make sure they are desktop compliant, and preparing to do the same with their mobile apps by this year's June deadline. Our accessibility journey started with an audit with our consultancy partner Content Design London, who prepared a report which covered not only meeting the criteria, but making the content work for everyone in an easy to understand and well-structured format.
How readability has made an impact with users
We looked at what we needed to do and decided to go a step further, with the help of the Readability Guidelines project set up by Content Design London. It's a collaboratively sourced, universal content style guide based on user evidence, and open for all to use. Users get consistency from us as a result and we also have clear, evidenced reasons for why we have presented content in a certain way (which can be useful internally too). The Wiki is updated and grows over time so it is a constant point of reference for us. It is so much a part of our way of working now that we have used it as the basis for our own design manual.
A good example of how the audit and guidelines have helped us to make positive changes which have had a real impact for users is our COVID-19 landing page. Previously it was too long and hadn't been structured for users with content design principles in mind. We've now redesigned it to focus on users – businesses, residents and partners – and having measured the bounce rate and time spent on the page, the metrics have all moved in the right direction by 30-40% as a direct result of the changes we made.
A commitment to continuous improvement
Our new website launched in July last year and we continue to implement some of the recommendations from our accessibility audit while juggling the additional day-to-day pressures brought about by the continuing pandemic. Our roadmap has been informed by the audit and has clear KPIs around engagement. We will publish it on the website, telling users what we are doing and what our commitments are as part of our accessibility statement. We are also keen to carry out user testing with people who have additional needs, so we can learn and make changes iteratively.
The biggest learning for me has been that it is worth going the extra mile to embed readability into your website's DNA. Some of the things we have implemented are over and above what is required by law, but we know we will reap the benefits. Internally it has already made a difference. I've trained people across the council in the principles of content design and used the findings of the audit to help them understand the importance of thinking about the user and structuring the content for their needs rather than that of the organisation. In turn, the quality of the content they are submitting is better, and we have the confidence that we really are making our website readable, accessible and usable for all.
Matt Louis is digital delivery officer at New Forest District Council