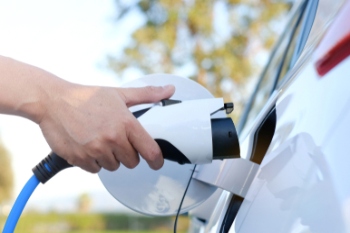 The Government is today closing the plug-in grant for cars and says the focus will now be on expanding the public charge point network.
The Department for Transport (DfT) said that the grant was always supposed to be temporary and that successive reductions in the grant's size have had little effect on electric vehicle car sales or the range of models being manufactured.
The DfT plans to refocus funding towards what it calls the main barriers to the electric vehicle (EV) transition, including public charging and supporting the purchase of other road vehicles – such as electric taxis, vans, trucks, motorcycles and wheelchair accessible vehicles – where the switch to electric requires further development.
Transport minister Trudy Harrison said: 'The Government continues to invest record amounts in the transition to EVs, with £2.5bn injected since 2020, and has set the most ambitious phase-out dates for new diesel and petrol sales of any major country. But Government funding must always be invested where it has the highest impact if that success story is to continue.
'Having successfully kickstarted the electric car market, we now want to use plug-in grants to match that success across other vehicle types, from taxis to delivery vans and everything in between, to help make the switch to zero emission travel cheaper and easier.'
Responding to the announcement, Toby Poston, director of corporate affairs at the BVRLA said that the move could damage consumer confidence in EVs.
Acknowledging that the grant was always supposed to be temporary, Mr Poston said: 'Although the grant was small and only a handful of electric vehicles were eligible, its withdrawal will be a symbolic moment that could damage confidence in the fragile EV market.
'Most demand for EVs is being driven by the favourable Benefit-in-Kind tax rates available to workers in company car or salary sacrifice schemes. As inflation surges and business and consumer confidence falls, Government needs to maintain these incentives if the country is to have any chance of hitting its ambitious decarbonisation targets.'
He continued: 'Our big concern is for the thousands of drivers that have already ordered EVs in good faith, expecting to get the benefit of the grant. The supply issues that continue to beset the automotive industry mean that many vehicle orders are being delayed or even cancelled. OZEV should review its decision to remove grant eligibility for vehicles delivered more than 12 months after an order was entered on the grant register.'
This article originally appeared on LAPV.