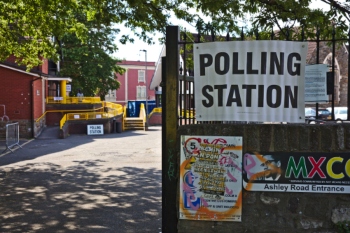 Councils must be properly funded and given ample time to prepare for the 'significant' changes proposed for election rules in the UK, the Electoral Commission has warned.
The Elections Bill was introduced in Parliament yesterday setting out new legislation aimed at making elections fairer, modern and secure. The changes include mandatory voter ID, introducing digital imprints and tightening up rules on electoral intimidation
It also includes a new electoral sanction to protect campaigners and candidates from intimidatory or abusive behaviour.
It will also remove restrictions on who can act as a companion to a disabled voter at the polling station to make it easier for people with disabilities to vote.
Craig Westwood, director of communication, policy and research at the Electoral Commission, said: 'The laws around elections are already complex and fragmented, so introducing new requirements can add additional risk. Changes will need to be well planned, with implementation phased and properly funded, to ensure that electoral administrators, and others involved in running elections, can deliver the changes as intended.
'Each of the UK's governments can decide the laws that apply at the elections for which they are responsible. When their approaches diverge, consideration must be given to the bearing that has on how the system as a whole works and ensuring that everyone can understand what rules are in place at different elections.'