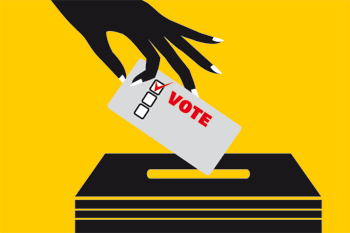 The two main parties were stuck in indecisive lock-step following the first England-wide test of public opinion since last year's general election.
Voters appeared unconvinced either by the Tories claim to be providing strong leadership and value for money or Labour's promises of extra investment in public services.
Neither party was able to claim a breakthrough as both lost key seats while making gains elsewhere, failing to provide any clear signals for the likely outcome of the next general election due four years from now.
Labour fell short of victory in several targets including London's model Tory borough Wandsworth, but took Plymouth from the Conservatives and became the biggest party in Trafford, Manchester.
The Tories appeared to benefit from the collapse of UKIP which fielded no candidates in many areas, taking Peterborough and Basildon in Essex, previously under no overall control.
The Lib Dems took back control of Richmond in south-east London from the Tories and gained more than 40 councillors across England.
A total of 4,371 seats were contested in 150 local councils throughout England.
While local issues figured prominently in many areas, the results were inevitably coloured by wider issues including Brexit.
The Conservatives are thought to have done relatively well in areas with a substantial vote in favour of Brexit in the 2016 referendum, winning votes from previous UKIP supporters, while Labour appeared to perform better in places where the Remain vote was stronger.
Labour leader Jeremy Corbyn said he was disappointed the party had lost ground in some places but added that 'if you look at the overall picture, Labour gained a lot of seats across the whole country, we gained a lot of votes in places we'd never had those votes before'.
Conservative Party chairman Brandon Lewis acknowledged some disappointments but claimed voters had chosen the Tories after seeing 'good, clear and strong leadership' from the prime minister.
Elections expert Sir John Curtice said the Tories had avoided the kind of wipe-out they feared while Labour had emerged 'more or less empty-handed' and without the kind of result they would need to be confident of winning the next general election.