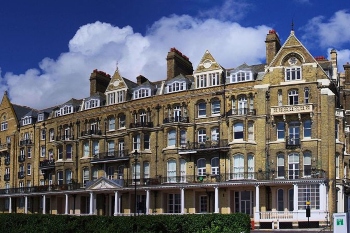 Community groups have been given more than £2.2m of government funding to take control of eight venues at risk of being lost forever.
The eight projects across England and Northern Ireland are the latest to benefit from the Community Ownership Fund.
The projects include transforming a derelict hall in Oldham into a boxing and personal development centre, the relaunch of one of London's oldest pubs into an arts venue, and funding to restore the Grade II listed Granville Hotel in Ramsgate.
Minister for levelling up, the union and constitution, Neil O'Brien, said: 'From bringing historic buildings back to life in Ramsgate to creating a community farm in the centre of Bristol, the Community Ownership Fund enables local people to take on projects that benefit their communities and save venues that would otherwise be lost forever.
'Through this fund we are empowering local people, restoring their pride in the places where they live and levelling up communities across the United Kingdom.'
Applications to bid for round two of funding through the Community Ownership Fund will open in June this year.