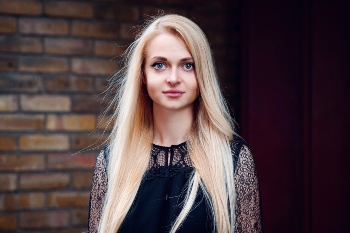 ESG has become a major focus for the real estate industry in recent years, with a new, heightened urgency to tackle important issues, from diversity through to sustainability. While none of the elements that underpin ESG reporting are new, failing to get it right now carries major implications - financial and reputational - and has the potential to cause real harm to both future opportunities and performance.
For local authorities, failing to give ESG appropriate consideration not only risks building a portfolio of real estate assets that have the potential to shed value rapidly in the future, but could also affect its ability to attract new strategic partners, thereby limiting its options for delivering vital regeneration projects.
For institutional investors with funds to deploy - and their own stringent ESG parameters - social and affordable housing offers an appealing home for capital and the volume being invested is likely to grow. However, prospective partners must demonstrate a commitment to the principles that underpin ESG, and be able to demonstrate those priorities in action - for those in real estate, the portfolio will be key.
A report from Legal & General and the British Property Federation recently revealed that 1.2m households in England are waiting for affordable housing, with 145,000 homes required annually to meet demand. The figure is 95,000 more homes than the average annual figure in recent years, requiring an additional £34bn in funding each year to make it happen.
Local authorities are plugged into the need to ensure new homes meet expected standards and do not fall short on sustainability and energy targets - but does that extend across their real estate portfolio?
It's vital that acquisitions of older buildings are also assessed to the same guidelines - with the availability of land continuing to pose a challenge and the need for affordable housing growing exponentially, many councils are looking at refurbishment of older properties, and even change of use to residential schemes.
All acquisitions should be viewed through an ESG lens - how will those assets perform in the long-term, particularly in terms of sustainability? And what are the cost implications?
There are several actions local authorities can take now to help ensure that their portfolio not only delivers the homes that people need, but reflect a stable, ethical and sustainable future investment.
Integrating ESG within asset management strategies
All acquisitions must meet established criteria that correlates with an organisation's specific ESG targets, particularly on sustainability. Failing to join the dots risks adding problematic assets, impacting metrics and potentially risking its ability to secure external investment or attract new partners in the future.
Meeting the needs of tenants and planning for the future
Along with sustainability and financial considerations, the social purpose element mustn't be forgotten when assessing potential acquisitions - what is the tenant profile within the building? Does it have a mixture of age groups and is there already a place making element present? How much investment will need to be made in building a community and driving engagement with those living there? Will residents feel safe and secure? Are there suitable facilities for children, or green space?
Meeting sustainability targets
Many local authorities own and run homes that are far from meeting what would be considered good EPC standards. Each organisation must set its own benchmarks when looking at potential acquisitions. The viability of purchasing a property or building that falls short of expectations will depend on many factors, including available capital for retrofitting projects in the future, its capacity for risk and the balancing of immediate need and the long-term implications.
Balancing immediate need and long-term implications
Given the significant shortage of affordable housing, demand has continued to rise - particularly in London where need is acute. However, it's important to balance urgency and long-term implications - while homes meet today's standards, acquiring assets that are almost certainly going to require significant retrofitting works will not only have a negative impact on their ESG credentials until that work is complete, but also risks a heavy financial burden as well.
Local authorities have a fantastic opportunity to draw in new investment, but it's important to take a portfolio-wide approach to ESG and ensure that there are clear standards in place for new acquisitions.
Potential investors will want to work with an organisation that shares the same values and ESG is a central part of that process - it isn't a challenge confined to the private sector.
Darya Kolas is director and head of social housing at Copping Joyce Surveyors