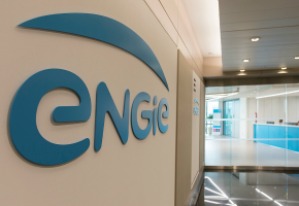 COFELY GDF SUEZ BECOMES ENGIE: A NEW KIND OF ENERGY AND SERVICES COMPANY FOR THE UK
• New business will unite 20,000 UK employees under the ENGIE brand
• Reorganisation of UK businesses to integrate energy and services capabilities
• Former Cofely business will become a dedicated services division
• ENGIE will play a leading role in the UK's transition to a more sustainable future
• Wilfrid Petrie appointed as Chief Executive of ENGIE in the UK
ENGIE, a leader in energy and services provision in the UK, today announces the roll out of the ENGIE brand across its UK operations in line with the new strategic direction and global rebranding of the ENGIE Group. United under a single brand, ENGIE is implementing a new customer-led approach that will bring together its energy expertise, leading services capabilities and strong infrastructure platform to enable it to play a leading role in the UK's transition to a more sustainable future.
ENGIE has been active in the UK market for more than 25 years and has a significant presence across the energy and services value chain. The Group is one of the UK's largest international employers with 20,000 staff and generated revenues of £3.7 billion in 2014. ENGIE is a service provider at more than 14,000 public and private sector sites, including cities and local authorities. It is also the largest independent power producer in the UK, a top ten supplier of electricity and gas to business customers and a leading explorer and producer of gas and oil.
The UK's energy and services landscape is undergoing a transformation, in line with the global shift to a lower carbon future and increased emphasis on the development of renewable energy sources. Against this background, ENGIE sees a significant opportunity to integrate its extensive energy and services capabilities to deliver new and differentiated solutions for customers that are focused on cost and energy efficiency. ENGIE's UK strategy is focused on establishing a new kind of energy and services company in the UK through three key principles:
• Investment in critical energy infrastructure
• Integration of energy expertise with the delivery of services
• Innovation in new technology and customer-led solutions
As part of the global reorganisation, ENGIE has appointed Wilfrid Petrie to be CEO of ENGIE in the UK. Mr Petrie has worked for ENGIE since 1999 and was previously CEO of Cofely UK, the Group's UK services business.
The entities adopting the ENGIE brand from today are those previously operating as GDF SUEZ, including Cofely, one of the UK's leading services providers, our B2B energy supply business and our E&P company, as well as West Coast Energy, a well-established UK renewable energy developer.
Commenting on the launch, Wilfrid Petrie, CEO of ENGIE in the UK said: "The world around us is changing rapidly, and the UK's energy and services needs are changing along with it. As we undergo this major shift, companies and governments are seeking integrated, single source, cost efficient solutions. At ENGIE, we believe the UK needs a new kind of energy and services company, with the vision to provide a fresh perspective on today's challenges and the ability to anticipate evolving customer needs. I am delighted to be announcing the launch of ENGIE in the UK today, which represents a strategic step change for our business.
"As a long term, committed partner for the UK, ENGIE will bring its in-depth knowledge, experience and a more customer-led approach to lead the UK's transition towards a more secure and sustainable future."
Visit www.engie.com for more information