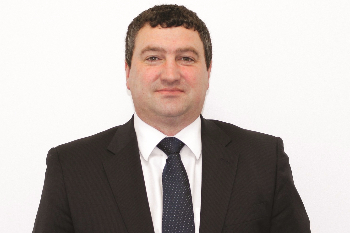 While doing your shopping and banking online might be the norm for many, there are a reported 12.6 million adults across the UK who lack basic digital skills and an estimated 5.8 million people have never used the internet at all.
The recent government announcement to offer free basic online training to all adults who need it is part of a wider initiative to bridge the digital skills gap. But boosting computer literacy among the population could also have a positive impact on the ongoing drive to move more public services online.
Local authorities have challenges to overcome in ensuring the digital transformation of children's services runs smoothly. So, what progress is being made? And what advantages are there for those councils that succeed in delivering channel shift?
Moving online
In a recent survey of children's services staff conducted by Capita One, 47% of respondents said their local authority had introduced a self-service option in the previous 12-months, and 37% indicated they were planning to. This suggests that local authorities are embracing the channel shift and doing things differently.
A key aim of the digital transformation agenda is to make it quicker and easier for us to access and use children and family services, such as applying online for a school place or help with free school meals. But for any local authority embarking on the digital route, there are often challenges to overcome.
Gaining buy-in
High on the list is getting public support for change. At the heart of this is ensuring families who may not have the skills or ability to access the internet, for whatever reason, get the help they need to do so.
One council planning to introduce an online school place application process tackled this by running a comprehensive information and training programme in schools and other public places such as libraries and children's centres, that families could attend well in advance of the service going live.
This ensured that parents got the support they needed to make the transition to the new digital system and when the time came to apply online, they were well prepared and knew how to use the service. This contributed to a jump in online school place applications from just over 16% to almost 98% in four years.
Moving services online means families have the flexibility to apply when it is convenient for them to do so. But there are advantages for local authorities too.
Saving time and money
In the survey, 41% of children's services staff indicated that they had already achieved the expected cost savings as a result of moving services online and 9% reported that savings had been higher than expected.
When parents can check their eligibility and apply straight away for services such as free school meals and support with transport, the details needed to process the application are gathered electronically, rather than staff having to spend time keying in a paper application. This results in a more efficient experience for both the local authority and the family concerned.
The challenge for authorities in driving their digital transformation is to design and implement schemes that enable individuals and families to access and use the services they need, without leaving anyone behind.
The survey results suggest that not only are many local authorities embracing the challenge of digital transformation – families are reaping the rewards of a more efficient service too.
Mark Raeburn is managing director of Capita One