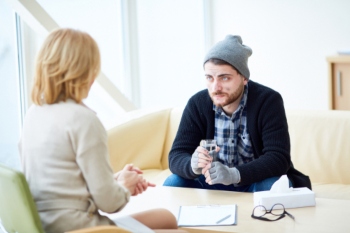 Mobile outreach services and drop-in centres could help reduce barriers homeless people experience accessing health and care services, according to new guidelines.
The draft guideline, published by NICE and the Centre for Homelessness Impact (CHI), said that more effort and targeted approaches are needed to ensure homeless people have access to the same standard of health and social care as the general population.
It recommends offering mobile outreach services with flexible opening and appointment times, help with transport, and not penalising homeless people for missing appointments.
It also recommends that long-term engagement should be planned to help people who struggle to engage with services.
Dr Lígia Teixeira, chief executive of the Centre for Homelessness Impact, said: 'The quality of services offered to people who are most excluded from society is too often far behind that offered to the general population.
'People who experience homelessness often have poorer health, especially mental health, and this guideline is an important step towards making health and social care services more accessible to them. It is very important to ensure that their needs as individuals are met and the guideline shows how this can be done sensitively and flexibly.'