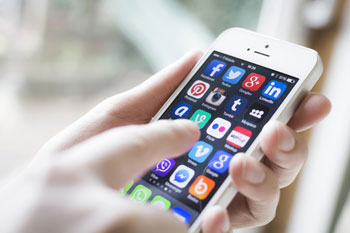 Local authority leaders have urged everyone to download the forthcoming NHS Covid-19 app once it is available as fears of a second wave of coronavirus rise.
The new app, which will be launched next week, will be used to help businesses meet their legal requirement to record contact details of customers, visitors and staff on their premises.
Responding to the forthcoming app, Cllr Ian Hudspeth, chairman of the Local Government Association's (LGA) Community Wellbeing Board, emphasised how important it was that everyone download it.
'The launch of the NHS Covid-19 app will help residents, visitors and businesses, along with the councils which support them, to keep track of and isolate future outbreaks,' he said.
'Councils were among those who first piloted the app in their local communities and it is right that they continue to have a pivotal role in managing the local as well as national response. This new tool will complement and work alongside existing local contact tracing efforts.'
On Friday the Government published the third report from the country's largest study on coronavirus rates of infection, which showed that cases are increasing steadily across the country.
The study examines levels of infection in the general population in England.
The latest findings for the period between 22 August and 7 September – testing more than 150,000 volunteers – indicate cases were doubling every seven to eight days. It is estimated 13 people per 10,000 were infected in England, compared with four people per 10,000 between 24 July and 11 August 2020.
Commenting on the report, health and social care secretary Matt Hancock said: 'We've seen all across the world how a rise in cases, initially among younger people, leads to hospitalisations and fatalities. The pandemic is not over, and everyone has a role to play to keep the virus at bay and avoid another further restrictions.
'It's so important that everyone abides by the law and socialise in groups up to six, make space between you and those outside your household, get a test and self-isolate if you develop symptoms and wash your hands regularly.
'It is vital you engage with NHS Test and Trace service if contacted to provide details of your close contacts and self-isolate if you are asked to do so.'
Cllr Hudspeth also stressed the importance of preventing a second wave.
'As we unfortunately continue to see a rise in infections and the national R rate, we must remain absolutely vigilant and fully prepared to help prevent a possible second wave of coronavirus,' he said.
'We urge everybody to download the app when it becomes available and for businesses to ready themselves by having their QR code posters in place, so that as many people as possible are able to play their part in the national effort to defeat this disease.'