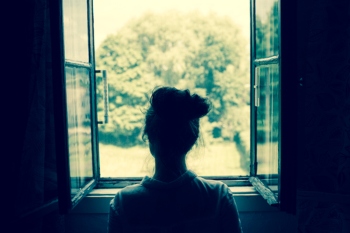 Victims of domestic abuse living in the countryside are 'isolated, unsupported and unprotected' a damning report has warned today.
An 18-month research project, conducted by the National Rural Crime Network, has found many victims living in rural areas are being failed by the system and services.
It found domestic abuse in rural areas lasts longer, is harder and more complex than in urban areas.
Support services are scarce and the policing response is largely 'inadequate' the study also uncovered.
In the foreword to the report, Julia Mulligan, chair of the National Rural Crime Network and police, fire and crime commissioner for North Yorkshire, said: 'In the first instance, we need to acknowledge there is a significant, hidden problem and understand its specific complexities, because by continuing to gloss over the reality we are inadvertently supporting the perpetrators who often employ rurality as a weapon in their abuse.
'We need to take a fresh look at the map. At the white spaces where 'nothing' happens, because abuse is there, secreted in the underbelly of our countryside. We must innovate, to find ways to overcome the specific barriers rural victims face, so they get the support they deserve, and we can deal with the perpetrators.'
The report calls on the Government to apply its 'rural proofing' policy to domestic abuse, improve support services for rural victims and survivors and commit to redressing the urban bias.