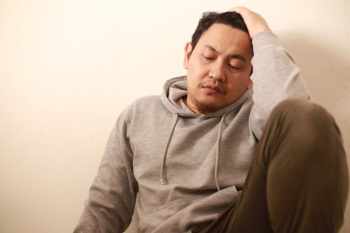 People from ethnic minority backgrounds are twice as likely to face discrimination when using local services, new research has suggested.
A survey for the RSA (Royal Society for Arts, Manufactures and Commerce) found 52% of Asian and 50% of black respondents had faced discrimination when accessing local services, compared to 19% of the white population.
The RSA suggested such discrimination may be linked to reluctance to undergo vaccination against COVID-19.
Among those who were vaccine hesitant, 59% said they had suffered discrimination when accessing local services in the past, compared to 33% for those who were not.
Chief research and impact officer at the RSA, Anthony Painter, said: 'The evidence from our research casts serious doubt on the idea that institutional racism is not an issue in the UK.
'People from ethnic minorities are much more likely to have experienced discrimination in public services and we saw some evidence that this is linked to vaccine hesitancy.'
The report concluded that the issue was 'structural and systemic by nature' and required 'fair funding on the basis of need' for local government.
It said further devolution and funding of local government based on deprivation were required to tackle the issue.
The survey found that 53% agreed local leaders should have greater decision-making powers, with just 13% disagreeing.
Mr Painter said: 'We need to reinvent public services to work around their communities they serve.
'This means devolving more power locally, funding public services adequately and creating more spaces for citizens to collaborate with one another.'