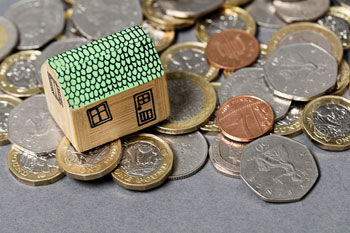 Every year the Government offers councils millions of pounds to help households struggling to pay their rent - so why does so much of it remain unspent?
Last year, local authorities failed to spend more than £7m of the £150m allocated to them by the Department for Work and Pensions for discretionary housing payments (DHPs).
DHPs have become increasingly important since 2012 - mainly due to the bedroom tax and other welfare cuts. Ministers frequently point to DHPs as a way that councils can support households feeling the brunt of such cuts.
But DWP figures show that, in 2016/17, nearly two thirds of councils failed to spend all the money that was available to them and eight councils spent less than half.
The top under-spender in cash terms was Sunderland, which spent just £377,000 (or 42%) of the £897,000 at its disposal. Other significant under-spenders included North Lincolnshire, which spent 17% of the £295,000 it was allocated, and North East Lincolnshire, which only spent one third of its £348,000 allocation.
The largest under-spender in London was Wandsworth, which spent just over £1m of its £1.2m allocation, meaning it failed to award 18% of the money on offer. If councils fail to spend their allocations, the money remains with the DWP.
Sunderland says its failure to spend more than half of its allocation was due to a change in policy that saw it reducing the number of long-term claimants who receive DHPs year after year. Since 2016, people awarded DHPs have been required to give more information about their financial circumstances and outline steps they are taking to increase their income.
From April 2016, awards in Sunderland were restricted to 13 weeks, though this was later raised to 20 weeks (or 26 weeks for families affected by the benefit cap). Households struggling to cope are directed towards agencies that help with financial planning.
Graeme Miller, cabinet member for housing, says it would be an abuse of public funds if the council awarded DHPs simply because money is available. As it is not a landlord, the council generally relies on housing associations informing people about the availability of DHPs.
Last year, councils nationally awarded DHPs worth a total of £183m, up from £163m in 2015/16, but down from the £199m paid out the previous year. The payments are available to tenants with social or private landlords.
To quality, households must receive housing benefit or universal credit and demonstrate they face short-term financial hardship. It is up to councils to decide how much a household receives and the length of time DHPs are paid. They cannot be used for rent arrears.
For 2017/18, Sunderland's allocation was increased to just over £1m. Based on awards made so far, the council expects to spend about £405,000. Careful targeting, it says, means more applicants are successful because they are more likely to meet government criteria. 'We are not being inundated with people who are unhappy because they're not receiving DHPs,' adds Miller.
Total underspend on DHPs in 2016/17 was £7.2m, up from £4.8m the previous year, but similar to the £7.7m councils failed to spend in 2014/15. Sam Lister, policy officer at the Chartered Institute of Housing, says most councils juggle the sum available to them quite well. Where money is unspent, it may be because councils are afraid of running out of government funds too quickly and do not wish to dip into their own budgets.
The DWP's analysis of spending on DHPs in 2016/17 shows that 124 councils spent over and above their DHP allocation. This includes most councils in Scotland, where the Scottish government provided local authorities with a further £36.5m.
Outside Scotland, councils spent an extra £4.4m from their own budgets, down from £6.9m the previous year. These include Croydon, which topped up its allocation by £500,000, taking its total spending on DHPs last year to nearly £2m.
Alison Butler, cabinet member for homes and regeneration in Croydon, says awarding DHPs is more cost effective than allowing families to become homeless and placing them in bed and breakfast accommodation. A total of 1,147 people received awards in the borough during 2016/17, with a further 958 DHPs awarded since April.
Most go to tenants with private landlords whose housing benefit no longer covers rent due to local housing allowance (LHA) caps. Where a landlord increases rent, it is not unusual for the council to pay the additional sum for a limited period through a DHP. 'We can't always use a DHP or else we'd run out of money very quickly,' says Butler. 'But the cost of a family becoming homeless is huge, and the cost to the public purse is massive.'
DWP figures show the bedroom tax accounted for about half of DHPs awarded last year, with 10% resulting from LHA caps and 18% from the household benefit cap. This cap, previously £26,000 per year, was reduced from November 2016 to £20,000 for families outside London (£23,000 in London).
The DWP says councils' allocations are decided by 'local factors', with any underspend the previous year taken into account. 'Local authorities are best placed to understand the needs of the most vulnerable people in their communities,' says a spokeswoman. 'It is encouraging that the majority of councils haven't needed all the money available to them.'
But Malcolm Gardner, director of the consultancy Welfare Reform Club, says many councils fail to publicise the availability of DHPs sufficiently with government guidance on how they should be administered kept deliberately vague. 'You will probably find the application form on their websites but they are not doing a take-up campaign,' he says. 'The DWP cannot tell local authorities too much or else it's not discretionary.'
Organisations such as the Child Poverty Action Group are concerned that so many councils are failing to spend as much on DHPs as they could. 'The level of need is huge,' says chief executive Alison Garnham. 'Being discretionary, DHPs are not ideal but right now they are all we've got to help people who have acute problems meeting housing costs.'