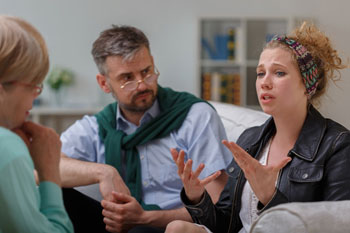 A coalition of 15 disability charities have called on the Government to end the 'shadow of uncertainty' around future funding for supported housing.
In an open letter, the group argues that the Government has failed to make any further announcements on funding following last year's Autumn Statement when it announced it it would cap housing benefit rates at the same level as the Local Housing Allowance from 2018.
As a result, 40% of supported housing schemes are at risk of closure, meaning many disabled tenants could lose their homes.
The letter to the secretary for work and pensions, states: 'We had hoped for this uncertainty to be lifted by now, and that the sector would have been made aware of a positive resolution about its future. Instead, we have been told that it could continue until at least October this year, if not beyond.
It added: 'The continued uncertainty around how supported housing will be funded is causing a housing crisis for disabled people. We urge the Government to end this uncertainty and make it clear as a matter of urgency that the LHA cap will play no part in the review of how supported housing will be financed from 2018 onwards and beyond.'
Jan Tregelles, chief executive of Mencap and one of the letter's signatures, said: 'The pressure on supported housing is already immense, with at least 900 more supported homes required every year for people with a learning disability alone.
'The recent Government announcement of a cap on Housing Benefit rates for supported housing has created an uncertainty that has forced providers to put on hold plans to buy or build new properties, and which is likely to turn this pressure into a crisis.'